Instructors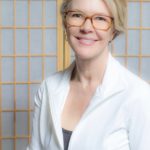 Dr. Andromeda Stevens, D.C. became a doctor because she was inspired by her own scoliosis condition.  Her practice specializes in the proper rehabilitation of the lower back and scoliosis.  She was introduced to Pilates and became a NCPT (Gold) Certified Instructor to offer Pilates to her patients as a way of treating pain and… Keep Reading »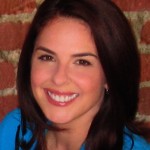 Kelli is the co-founder of Pilates Sports Center and co-director of the PSC Pilates Training Program in Los Angeles, California. Kelli holds a BA (dance emphasis) from the University of Central Oklahoma and performed professionally for over 15 years.  Kelli became a Pilates advocate in 1994 while performing as a Radio City Rockette.  After sustaining… Keep Reading »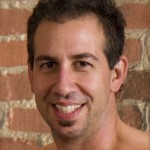 Art is the Director of Business Development for Pilates Sports Center.  He had previously spent fifteen years in the entertainment industry as a producer, director, writer, and has been involved in seemingly every other aspect of film and television production during that time span. In 2009 he completed the "Pilates for Men 10-20-30 Challenge"… Keep Reading »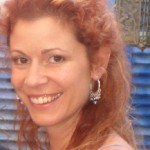 Pilates & Barre Trainer / Master Teacher Trainer / Staff Member, Encino, CA.
Born and raised in Sweden, Helena is a graduate of the Ballet Academy in Stockholm. She moved to America 1995 were she pursued a carrier as a professional dancer. She toured nationally and internationally with numerous Broadway musicals such as Cats, West… Keep Reading »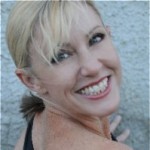 PSC Pilates & Barre Trainer / Staff Member, Encino, CA
A Southern California native, Kelly's lifetime has been devoted to the numerous aspects of physical fitness. As a youth she was professionally trained as an ice skater, vying in various regional competitions. In her 20's she became immersed in Aerobics & weight training and was… Keep Reading »
Born and raised in Los Angeles, Natalie has spent her life thus far dedicated to movement. As a child, she trained with Hasmik Amirian and Marat Daukayev at the Marat Daukayev School of Ballet. She later went to The Ailey School and LINES Ballet to round out her contemporary education. Natalie holds a BA… Keep Reading »
"Born and raised in Los Angeles, I am a lifelong fitness enthusiast and gym rat, I discovered Pilates 18 years ago and immediately fell in love with the method and the way my body felt. I wanted to do Pilates every day. Four years later I was in a serious car accident with multiple injuries… Keep Reading »
Marissa has always been a workout enthusiast, eager to challenge herself both mentally and physically, An avid runner, she has participated in various races and half marathons.  She also fulfilled a lifelong goal of earning her Black Belt in Hapkido, the Korean form of martial arts.  When she took her first Pilates class years… Keep Reading »
Kyra has been a lifelong student of movement, learning about its power through competitive gymnastics and dance. Kyra decided to dive deeper into her fitness education first through a yoga teacher training, and then more recently through Pilates Sports Center's certification program. Kyra found pilates during a time where she was struggling from multiple injuries and saw first… Keep Reading »
Bad Boy Pilates: www.badboypilates.com
Jaymes@badboypilates.com
1 (323) 573-7666
About Jaymes Mihaliak.
Jaymes is a private CMT (certified massage therapist) and certified Pilates instructor with practices in Los Angeles and Lake Arrowhead CA. A graduate of California Healing Arts College in 2005, he specializes in jadestone hydrotherapy, shiatsu, and sports massage. He became Pilates and Barre certified through… Keep Reading »