Pilates Certification Hybrid
BECOME A PILATES INSTRUCTOR
Internationally Recognized for over 23 years

Classical & Contemporary Education

Comprehensive 450-hour program

Modular Options for specific equipment

Bridge Program for current Pilates Instructors

Small trainee class size

A mix of recorded self-study material & in-person studio immersion training

Anatomy Education

Review Days

Photographic organized manuals

No hidden fees

Mentorship throughout the program and after

Female owned

WHAT MAKES OUR PROGRAM UNIQUE
BOTH RECORDED SELF STUDY & IN STUDIO IMMERSION
Our trainees have the flexibility to learn the material how & when is best for them with our weekly recordings. Every Sunday, trainees will receive a recording of the weekly material being covered. Trainees can study & watch the recording multiple times at their pace before the weekend immersion. They have access to the studio to practice alone or with other trainees. The recorded material is also available to our trainees to go back & review until they test out & graduate.
During our in-studio immersion classes, our students are then able to dive deeper into hands-on, in-depth learning with our master teacher trainers. Because they already know the material, immersion hours are spent practicing, asking questions, as well as discussing special cases & modifications.
OTHER BENEFITS OF OUR HYBRID TEACHER TRAINING PROGRAM
| | | |
| --- | --- | --- |
| EXPERTISE | OPTIONS |  MENTORSHIP |
| | | |
| --- | --- | --- |
| Our program blends the classical method developed by Joe Pilates with up to date exercise science advancements. Learn from teacher trainers with 25+ years experience. Trainees complete observation, teaching & self integration hours before testing out gaining real life knowledge & experience. | Become a full comprehensive instructor OR just pick a module. Choose how & when you learn best with our unique self study recordings paired with in studio immersion learning with our master teacher trainers. Up to 6 months post immersion weekends to finish hours. | Known for training the longest running and best Pilates instructors in the city. Our teacher trainers offer mentorship throughout the program and upon graduation. We have helped our graduates connect with jobs at Equinox & other studios worldwide. When you join our program you join our graduates family for life. |
FUNDAMENTALS WEEKEND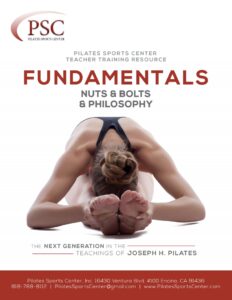 Required for comprehensive & any modular student
March 9th & 10th 2024 (Sat-Sun) from 12-4pm

ANATOMY WEEKEND
Required for a comprehensive training program and available on the membership portal
Review weekend: Sat April 27th 12-4pm
MAT PILATES PROGRAM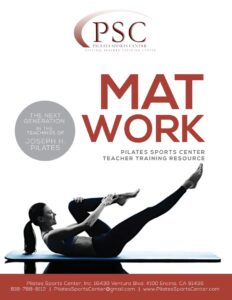 IN-STUDIO IMMERSION DATES
REFORMER PROGRAM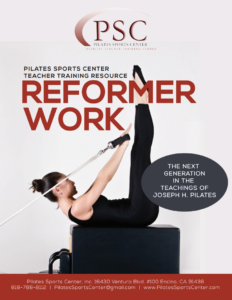 IN-STUDIO IMMERSION DATES
CADILLAC PROGRAM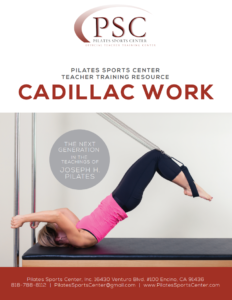 IN-STUDIO IMMERSION DATES
WUNDA CHAIR PROGRAM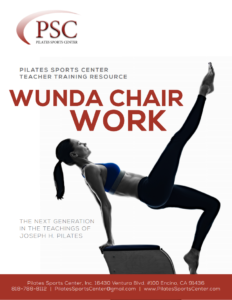 IN-STUDIO IMMERSION DATES
Course Fees / Comprehensive Program:
$6,900.00
Modular Programs:
Fundamentals $400 (required)
Pilates Mat $1,700
Reformer $1,900
Cadillac $1,700
Chair $1,700
Private Courses:
Call for info. Choose your own schedule and get private tutoring with undivided attention through the course and work at your own pace to accomplish a Comprehensive or … Modular options, please inquire! 818 970 1222
For over 23 years, Pilates Sports Center has been teaching a contemporary approach to Pilates that preserves the original technique but incorporates modern knowledge and principals.
Small class sizes with exceptional quality instruction
Learn the Classical and Progressive approach to Pilates all in one program using a beautiful, organized photographic manual and a fully digital tutorial library/subscription
Our instructors are very successful in the industry
This program is offered in a modular or comprehensive format.
Comprehensive Course includes:
The class size is limited to ensure a high level of attention and service. A fully photographic Manual will be provided to you for the course or module(s) you will attend.

Fundamental Pilates principals and philosophies

Client assessment and alignment protocol

Anatomy and biomechanics taught using visual aids in an interactive environment

Pilates Mat Repertoire

Reformer Repertoire

Cadillac/Trapeze Table Repertoire

Wunda/Combo Chair Repertoire

Pilates Props skills utilizing the jump board, magic circle, rotating discs, balance/wobble board, foam rollers, thera bands and balls

Combining Classical and Progressive Pilates styles with modifications and variations

Creative training and program development skills for any level of proficiency

Medical anatomical terminology

Verbal and tactile cueing skills

Attitude, confidence and composure of a professional instructor

Studio etiquette and equipment safety

Ethics and scope of practice

Understanding indications and contraindications for specific injuries/dysfunctions and special circumstances

15+ Hours of review of all material

Graduates of a Comprehensive Program will the meet criteria for, and be prepared to take, the NPCP Certification Exam™

No delayed modules, no extra testing fees, no levels, no delay in your education
No required PSC Continuing Education Workshops for graduates – all optional
Directory Listings, Job board and Workshops Available for Graduates
NPCP CECS in 2023:
Mat = 16 NPCP CECs
Apparatus = 16 NPCP CECs
Barrels = 16 NPCP CECs
Pregnancy = 16 NPCP CECs
Testimonials:
"Thank you again for all your time and efforts! It has been an incredible pleasure and experience to have been a student under your direction. I will always speak proudly of my time spent at PSC!"
Sandra B.
"The past 4 months have been wonderful. I feel like I have learned so much and I feel so much more confident as an instructor. I appreciate all of the time & effort that you both put into helping the students. I just can't say enough good things about the program!"
Angela E.
I wanted to thank you both for being great mentors and teachers. You both held our hands during this process more then I can say for other master trainers in other programs. You have helped me build my confidence in teaching Pilates, you have taught us the strong background of the foundation techniques and proper cueing during this process to be the best the rest is up to us. You both have been amazing!
Victoria H.
Thank you so much for all the knowledge and guidance that I've received these past months. I'm so grateful I got the opportunity to work with the both of you, including members of your staff. Your studio is awesome! I've learned more about my body and my strengths and weaknesses through this program than I have in the past 4 years seeing doctors and physical therapists!  I truly am excited to learn more and grow to become an instructor as highly qualified as you both are! You've instilled in me confidence and the tools to help others.
Ossie K.
I wanted to thank you for the outstanding PSC Teacher Training program.  I enrolled in the program through Body Be Well Pilates in Red Hook, NY. First and foremost, Chelsea Streifeneder is a superb teacher-trainer.  She combines an expert knowledge of Pilates, the PSC program and of the body with an approachable and nurturing manner. She sets and holds high expectations for her students, but also provides the mentorship needed to help them become successful teachers. 
Having initially started my teacher training through Stott Pilates, I was reluctant to start over in a new program. It had always been my intention to become fully certified through Stott, though time and money never quite seemed to be in sync.  As time passed education became more and more elusive. 
I am so glad that I overcame my hesitation to re-start teacher training and couldn't be happier with the PSC program.  Likewise, I am incredibly grateful to you for offering a bridge program, which alleviated the financial burden and made the decision to enroll much easier. It felt so good to have completed the comprehensive program. Not only do I have my Pilates "mojo" back, but now I am a much more confident and more creative trainer. 
Maureen G.