Training
This pull-down menu will direct you to:
Pilates Teacher Training
Barre Teacher Training
Pilates Master Teacher Training (Host your own PSC courses and workshops to increase revenue)
Host a Workshop or Course (PSC does all the work to offer cutting edge education and you reap the rewards)
Other PSC Training Centers Worldwide
 Training.PilatesSportsCenter.com
PSC Channel for Students / Professionals & Enthusiasts
TEACHER TRAINING:
Full Access to the PSC Teacher Training Library
Step by Step Instruction & Breakdown of Exercises
Searchable Database by Exercise
Extremely Low Monthly Subscription Rate
Discounted Yearly Renewal Rates
EDUCATION / WORKSHOPS:
Jump Board
Split Pedal
Barrels
Pedi-Pull
Small Apparatus
Barre…And So Much More….
CLASSES:
Advanced Teachers Classes
Healthy Aging
Low… Keep Reading »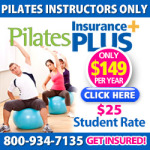 Become a Burn at the Barre Instructor
Level I & II Burn at the Barre Programs are Co-Created by a Chiropractor, a Professional Dancer and Pilates Certified Instructors.
The program has easy programming with "plug in" modules to add variety and levels to the workout.
"What a fabulous instructor you are
Keep Reading »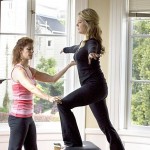 Have you ever wanted to host your own professional Pilates teacher training program or workshops? PSC has a fully developed package for you with a 23 year impressive reputation.  As a Master Teacher you will begin a commitment to better the quality of Pilates Teacher Training and the lives of others…. Keep Reading »
Ready to Host Pilates Training or a Workshop at Your facility?
PSC's mobile education modules make training at your facility easy. Just let us know the modules you're interested in hosting and when. Together, we select a date, and then schedule an instructor. We'll even assist with the promotion of the program for you.
Our mobile education… Keep Reading »