Training
This pull-down menu will direct you to:
Pilates Teacher Training
Barre Teacher Training
Pilates Master Teacher Training (Host your own PSC courses and workshops to increase revenue)
Host a Workshop or Course (PSC does all the work to offer cutting edge education and you reap the rewards)
Other PSC Training Centers Worldwide
The Cutting Edge Approach
Pilates Certification Schedule – Encino, CA: 818 970 1222 Call/Text
Graduates of a Comprehensive Program that includes Barrels will the meet criteria for, and be prepared to take, the PMA Certification Exam™
Tuition
Comprehensive Program:  $5,900.00 minus $500 deposit – all inclusive, no hidden fees!
Refer a Full Program Student and get: 3 Group Reformer Classes AND… Keep Reading »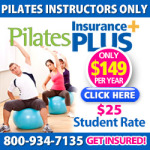 Become a Burn at the Barre Instructor
Level I & II Burn at the Barre Programs are Co-Created by a Chiropractor, a Professional Dancer and PMA Pilates Certified Instructors™
The program has easy programming with "plug in" modules to add variety and levels to the workout.
"What a fabulous instructor… Keep Reading »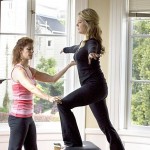 Have you ever wanted to host your own Professional Pilates Teacher Training Program or Workshops? PSC has a fully developed Teacher Training package for you.  As a Master Teacher you will begin a commitment to better the quality of Pilates Teacher Training and the lives of others.  You will become a part of the rapidly… Keep Reading »
Ready to Host Pilates Training or a Workshop at Your facility?
PSC's mobile education modules make training at your facility easy. Just let us know the modules you're interested in hosting and when. Together, we select a date, and then schedule an instructor. We'll even assist with the promotion of the program for you.
Our mobile education… Keep Reading »