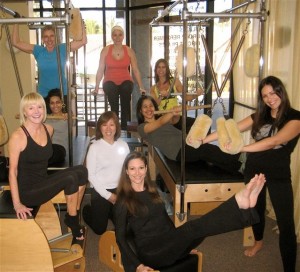 During off-peak times, or usually in the early afternoon until the late afternoon, Pilates studios and fitness studios in general get very quiet. It's the nature of the fitness business, after all, most people have jobs and businesses to attend to, so the mid-day blues are all a part of how business ebbs and flows in our industry.
There is an important factor, however, that takes those off-peak hours and actually can turn them into a studio's most powerful income earning hours. That is done by offering Pilates Teacher Training during that time. Pilates Sports Center's (for example) comprehensive 16 week, full apparatus program is a 450 hour program that has students studying at the studio between the hours of noon and 4pm two days per week. At an average cost of $4900 per student multiplied by an average of 8 students, now the deadest hours of the week have just become the most profitable.
We are now looking for qualified Pilates Instructors who have been teaching for at least five years and either own a studio outside of the Los Angeles area or have access to a host studio.
For more information about how your studio can become a PSC Teacher Training Center, please click HERE. You can also contact Director of Business Development, Art Altounian at: [email protected] for more information about how to become a PSC Master Trainer and educator.