About the Studio
Improve the quality of your life…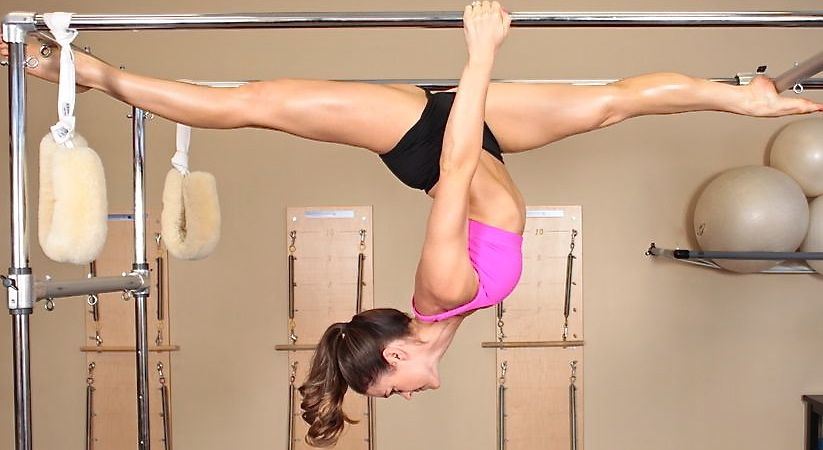 Unique to Pilates Sports Center, we merge both the classical and progressive styles of Pilates.  We collaborate with many physical therapists and sports medicine professionals and spent have more than a decade studying this method of exercise and have integrated modern principles of exercise science to make it safer and more effective.  We are dedicated to providing the most current information available and to maintaining the highest quality of instruction.  PSC upholds industry standards and is involved in the process of helping to better our profession. Having a chiropractor and professional dancer at the helm, our philosophies incorporate neutral spine, that is, maintaining the natural curves of the spine in order to strengthen the back.  Our clients and students have seen the enormous benefits and relief of low back pain by understanding and using proper biomechanics.
Founders ~ To Learn More, Bios at Bottom of Page…
Pilates Sports Center was created and founded by Andromeda Stevens and Kelli Altounian.  The goals of the PSC are to offer cutting edge classes and education in an upscale environment and provide high level instruction from our Studio in LA to all Master Trainers and PSC Grads Nationwide. The internationally recognized PSC Teacher Training Program teaches both Classical and Progressive principles and fuses them together in a way that has never been seen or done before.  This kind of forward thinking has created PSC joint ventures with the Sports Club/LA, Reebok Sports Club/NY, Yoga Works, Equinox Fitness Clubs and other high integrity companies in the fitness world.  PSC is the original creator of the "Common Problems Workshop" taught at fitness conventions and studios around the country.  Yes Pilates.com, Pain Solutions Magazine, Daily Find, Encino Sun and Pilates-Pro.com have featured the work of PSC in articles available online.  PSC has also created the very popular "Jump Board Workout: Series I, II, and III" DVDs as well as the "Pilates for Men: 10-20-30 Challenge" DVD series, as seen on YouTube. Newest titles are: the Cardio Springboard / Tower Workout, Advanced Pilates Cadillac Techniques, The Foam Roller Fitness Workout, Spilt Pedal Wunda Chair Workout, The Burn at the Barre Workouts series and the Pilates PMS Relief Workout.
PSC takes great pride in their innovative design of the "Comfort Carriage" which has been a breakthrough modification for the Reformer for the larger/taller population.  PSC continues to create various workshops, DVD's, and is dedicated to bringing education, integrity and innovation to the forefront of the Pilates field.
Studio Policies 
All series expire in 6 months and are not transferable, refundable or interchangeable
"Specials" will have a posted expiration date that is not extendable – January Specials Expire Dec. 31st
"Hold" placed on any series is limited to 30 days by request 1X in writing before expiration date
Group Classes not permitted for clients with injuries or those requiring rehabilitation. Privates are suggested until injury has resolved or proficiency is achieved at the discretion of the trainer
Late arrival to class: (more than 15 min) no admittance permitted – for your safety and respect of other clients. Late cancel charge will apply
Cancellations made 24 hours prior to appointment will avoid forfeiture of session
Clean socks are mandatory to use Equipment
Please arrive

perfume and fragrance free
Please

do not attend class if you are ill

or contagious for the welfare of others – late charge will apply
"Special Offers" apply to designated classes only and are non-transferable
Studio reserves the right to assign substitute teacher
All sessions are approx. 50-55 mins long and begin at the appointment time, not at time of arrival
No cell phone ringing / conversations, children/pets in studio
No open studio policy – no use of any machines or props while unattended by an instructor. Early arrivals, must wait for instructor before using any equipment
Sign in is required at time of session and signature on all session cards
Please notify us of any changes in your health
Appropriate attire must be worn. (Ex: dance pants, bike shorts/sweats, undergarments and socks)
At least 1 Private Session is required prior to taking equipment classes – for your safety
Instructor may advise you to a class level that is appropriate for you for your safety
Studio not responsible for lost items
All sessions/series must be paid for in advance
All issues pertaining to studio business and any other the policies above must be discussed with Owners and/or Managers only
Mission Statement:
PSC's mission is to provide an education in the work of Joseph Pilates with the highest quality of instruction to create the most successful and capable Pilates teacher possible.
PSC preserves the classical repertoire and the essence of Joseph Pilates' philosophy and has integrated modern principles of exercise science and spinal rehabilitation to make it safer and more effective. We are dedicated to providing the most current information available and to maintaining the highest quality of instruction. We are constantly refining our Programs.
PSC intends to grow its programs worldwide without sacrificing its quality or integrity. PSC will uphold the highest standards of its instructors, business practices, materials and the work of Joe Pilates.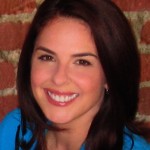 Kelli is the co-founder of Pilates Sports Center and co-director of the PSC Pilates Training Program in Los Angeles, California. Kelli holds a BA (dance emphasis) from the University of Central Oklahoma and performed professionally for over 15 years.  Kelli became a Pilates advocate in 1994 while performing as a Radio City Rockette.  After sustaining… Keep Reading »
Dr. Andromeda Stevens, D.C. became a doctor because she was inspired by her own scoliosis condition.  Her practice specializes in the proper rehabilitation of the lower back and scoliosis.  She was introduced to Pilates and became a NCPT (Gold) Certified Instructor to offer Pilates to her patients as a way of treating pain and… Keep Reading »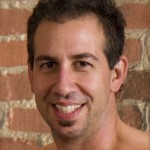 Art is the Director of Business Development for Pilates Sports Center.  He had previously spent fifteen years in the entertainment industry as a producer, director, writer, and has been involved in seemingly every other aspect of film and television production during that time span. In 2009 he completed the "Pilates for Men 10-20-30 Challenge"… Keep Reading »