Register Now for Cutting-Edge Pilates Teacher Training Programs in Los Angeles
Tuesday, Feb. 3rd, 2015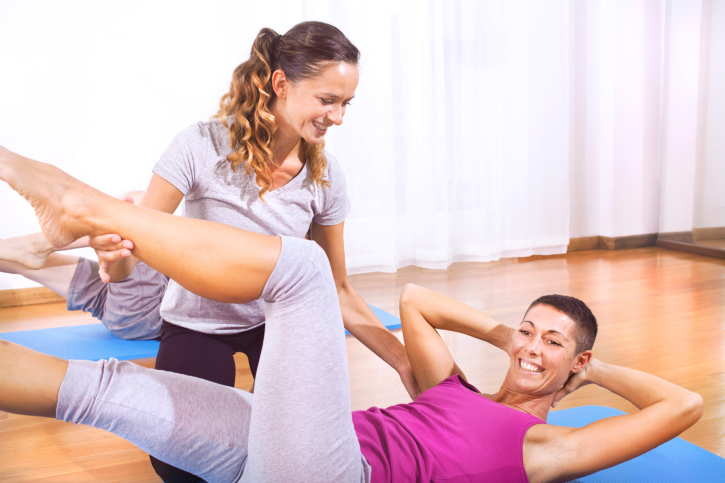 Registration is now open for Pilates Sports Center's innovative teacher training programs in the Los Angeles area. If teaching Pilates is something you've always wanted to do, don't wait any longer. Sign up today for a teacher training like no other.
Anyone with at least 30 hours of Pilates experience is eligible to train as a teacher. This comprehensive program covers everything from fundamentals and a philosophy of Pilates teaching (a required prerequisite) to advanced techniques like the Cadillac apparatus. Modules can be completed over a 16-week time period.
Pilates Sports Center teacher trainers are certified as Method Alliance (Gold) Certified Pilates Teachers as well as being trained in exercise science and some aspects of physical therapy. You will learn how to teach Pilates classes safely and effectively to all levels of students, from beginner to advanced, in these courses.
Individual courses involve anywhere from 7 to 48 hours of classroom time, with the entire course involving 120 hours. Other course requirements such as observation, practice teaching, and projects bring the total training hours to 450. Students who successfully complete the entire training program will be well prepared for their own certification as Pilates teachers.
The costs for the various modules are as follows: $300 for the Fundamentals course, $1000 each for Mat, Cadillac, and Wunda Chair, and $2000 for Reformer. The entire program costs $4900 (a discount over separate modules), and financing and payment plans are available. A few anatomy texts are required purchases to take the courses.
Included in the course fees are a photographic manual for each module, Studio use for self-practice, DVD loaning, and Certificate/Diploma.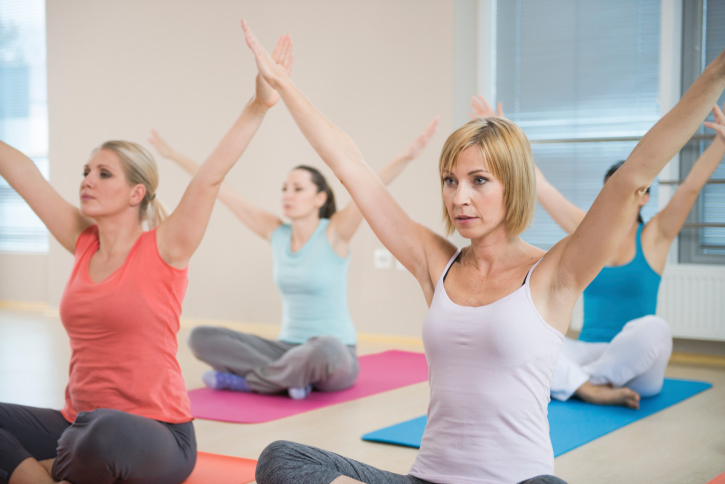 The current schedule of course offerings begins soon in several different locations. See www.pilatessportscenter.com for more details and contact information for any questions you may have.
Pilates Sports Center Encino, 16430 Ventura Blvd., Wednesday/Friday beginning March 11th 12-4 OR Thursday/Saturday beginning March 12th from 11:30-3:30. www.PilatesSportsCenter.com, (888) 788-8112
Pilates Porter Ranch, 11219 Tampa Ave, Northridge, beginning February 11th. www.PilatesStudioCity.com, (818) 360-9706
Redondo Beach ShapeShift Pilates, 1848 S. Elena Ave, Ste. K, beginning February 24th. www.shapeshiftpilates.com, (310) 378-4455
Pilates Studio City, 11650 Riverside Drive, beginning May 20th. www.PilatesStudioCity.com, (818) 509-0914
Oak Fitness Beverly Hills, 9346 Civic Center Drive, beginning October 7th. www.OakFitnessClub.com, (818) 731-1633
These courses use cutting-edge techniques and curricula to train teachers to be the best possible instructors of Pilates. The courses are being continually developed to integrate the newest practices for teaching Pilates into the program while still focusing on the core principles on which Pilates was developed.
Many students who complete these teacher training programs go on to become Pilates Master Teachers who are sought after for their skill in teaching Pilates. These teachers often return to Pilates Sports Center for ongoing workshops to continue their education as Pilates teachers.
These programs also meet the PMA's criteria for inclusion in the Registry of Schools. Sign up today at PilatesSportsCenter.com to begin or continue your training and begin to pass the principles and techniques of Pilates on to others.
Tags: peak pilates, pilates, pilates education, pilates exercise, pilates sports center, pilates teacher training