Training
This pull-down menu will direct you to:
Pilates Teacher Training
Barre Teacher Training
Pilates Master Teacher Training (Host your own PSC courses and workshops to increase revenue)
Host a Workshop or Course (PSC does all the work to offer cutting edge education and you reap the rewards)
Other PSC Training Centers Worldwide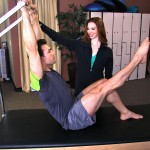 The Cutting Edge Approach to Pilates Teacher Training
PSC teaches a contemporary approach to the method
developed by Pilates in the 1920s; one that preserves the essence of the original technique but incorporates today's knowledge and principals. Small class sizes with review and anatomy  provided.
 
Students will  learn the Classical and  Progressive approach to Pilates all in… Keep Reading »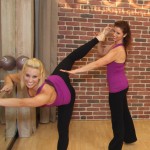 Become a Burn at the Barre Instructor
Level I & II Burn at the Barre Programs are Co-Created by a Chiropractor, a Professional Dancer and PMA Pilates Certified Instructors™
The program has easy programming with "plug in" modules to add variety and levels to the workout.
"What a fabulous instructor… Keep Reading »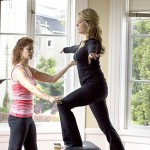 Have you ever wanted to host your own Professional Pilates Teacher Training Program or Workshops? PSC has a fully developed Teacher Training package for you.  As a Master Teacher you will begin a commitment to better the quality of Pilates Teacher Training and the lives of others.  You will become a part of the rapidly… Keep Reading »
Ready to Host Pilates Training or a Workshop at Your facility?
PSC's mobile education modules make training at your facility easy. Just let us know the modules you're interested in hosting and when. Together, we select a date, and then schedule an instructor. We'll even assist with the promotion of the program for you.
Our mobile education… Keep Reading »