Kadee Sweeney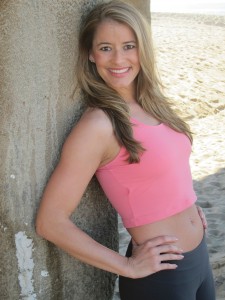 Pilates Instructor/Staff Member, Encino, CA.  
Kadee Sweeney arrived in Hollywood in 2001 launching her career as a professional dancer.  Her passion for dance led her to working with celebrity artists including Nick & Drew Lachey (98 degrees Revelation Tour), Carmen Electra (Starsky & Hutch), Jennifer Garner (Thirteen Going on Thirty), Cedric the Entertainer (Cedric the Entertainer Presents), The Rock (The Rundown), and Wayne Brady (ABC 50th Anniversary). Kadee has also been featured in commercials for Pepsi, & represented reputable brands such as Maybelline, Maxim Magazine, Merle Norman, Bellagio, & Treasure Island. Kadee Sweeney has appeared on Fit TV, and videos including, Mark Blanchard's Progressive Power Yoga, Winsor Pilates, Gunner Peterson's "Core Secrets", & Crunch Bikini Bodies.
Her Pilates practice & teaching is a combination of her experience & passion for the dance & fitness industries. Kadee"s vision is to empower & encourage others with a blessed life of health & fitness in mind, body & spirit. Kadee's Pilates continued training includes Common Problems of the Spine, Scoliosis & Shoulders, Pregnancy Pilates, Pilates for Men, Jump Board & Advanced Jump Board, & Yamuna Body Rolling.
Kadee received her Zumba certification in 2008, & Zumba Toning & Zumba Gold certification in 2011, catapulting her into the realm of latin rhythm & dance. The combination of Pilates strengthening, Zumba fitness, & Kadee's choreography inspired her SEXYBACK Fitness philosophy – ARISE to your SEXY YOU.  RECLAIM your SEXY YOU.  REJOICE in your SEXY YOU!
Her credentials include:
Pilates Sports Center Teacher Training Program 2008
7 plus years teaching dance and fitness experience
Certified Zumba Instructor
Cardio Dance Jam Instructor
CPR/ First Aid Certified
Professional Dancer
PMA Certified Pilates Instructor